The North East Productivity Forum aims to become the UK's premier forum for productivity debate and networking. The forum will be led by Adrian Morris and Roger O'Brien, both of whom work at the University of Sunderland's Institute for Automotive & Manufacturing Advanced Practice – AMAP


Adrian Morris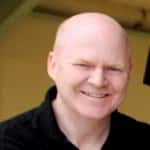 Adrian is a manufacturing and quality engineer with many years, experience within industry prior to joining the university.  He is the Lead Manufacturing Specialist at AMAP using digital technologies such as simulation, CAD/CAM and MRP linked to practical techniques such as Waste walks, 5S and line balancing to streamline processes and remove waste.  He delivers quality improvement and core tools programs to leading regional OEMs and is part of the team delivering the Post Graduate Certificate in Leadership & Change in Manufacturing.  He manages and delivers the New Product Quality Procedure training in Europe on behalf of the Renault-Nissan Alliance.  Adrian has trained many hundreds of engineers both as part of an academic programme and within a CPD context.
His research interests include Low Carbon Vehicle development, Supply Chain Improvement and Productivity Improvement.
Contact Adrian Morris on: 0191 5152883
or email: adrian.morris@sunderland.ac.uk
Roger O'Brien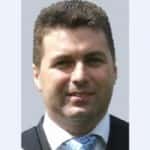 Roger is the Director of AMAP, at the University of Sunderland, having spent over 20 years in senior positions at a large multi-national stamping and fabricator within the global Tier 1 automotive supply chain. Rogers own particular research themes with AMAP include:
• The development of low distortion fabrication techniques.
• Enhanced product design solutions considering all aspects of product life.
• Manufacture and performance including use of advanced modelling and computer aided simulation techniques.
• The application of non-contact based metrology to enhance productivity.
• Laser applications for cutting and joining.
He has presented and published findings and papers based upon his work in these areas at numerous international conferences, seminars and events.
In addition, Roger now also brings his extensive engineering and automotive experience, as Team Principal for the University's own Formula Student racing team, SURacing.
Along with his background in R&D, Design and Manufacturing, he has significant experience of project management, change management, leadership, and people management, as well as the more obvious technical aspects of engineering roles within a modern manufacturing and high volume environment, including automation and robotics. His career has given him considerable experience of international business not just in most major European economies but in the likes of USA, Japan, China and India.  Roger began his career in the power generation and transmission industry as a student apprentice, before specialising in product design and development, including simulation and analysis.
He holds a First Class Honours Degree in Mechanical Engineering from Newcastle University, a Master of Science degree from Durham University, and is currently completing writing up his thesis for his PhD based upon his work developing methods to control weld distortion, which has generated several patents.
Contact Roger O'Brien on: 0191 5152268
or email: Roger.OBrien@sunderland.ac.uk
David Baglee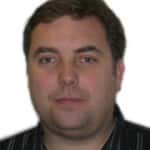 David Baglee gained his PhD from the University of Sunderland in 2005. He is a Senior Lecturer and Project Manager at the University of Sunderland, UK and a Visiting Professor in Operations and Maintenance at the University of Lulea, Sweden and a Visiting associate Research Professor at the University of Maryland USA. . His research interests include the use of advanced maintenance techniques and technologies to support advanced manufacturing within a range of industries and maintenance. He has managed a number of European funded projects working with BP, Nissan, Fiat and Volvo, and is a member of Euronseam, a group of academic and industrial specialists in maintenance.
Contact Dr David Baglee on: 0191 515 2869
or email: david.baglee@sunderland.ac.uk